Leadership Stark County is an organization that has developed over the past 30 years to help prepare individuals to better lead in the future. Each class is selected to ensure diversity encouraging dynamic discussions across multiple issues.
Canton Drop Forge has supported individuals in both the Spotlight and Signature programs. Throughout their time with Leadership Stark County these individuals listened to community leaders and participated in activities which have made them move aware of needs within our company and our communities. Through these opportunities these individuals have brought a new perspective to their positions at Canton Drop Forge.
In addition to their time within the program our employees also choose to help local non-profits in various ways, such as volunteering and serving on boards. Our employees take their creative problem solving skills into the community to help address real issues such as poverty and hunger.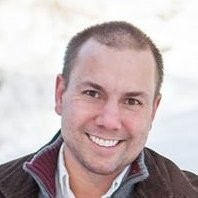 Ray Fryan, CDF's Manager – Materials, is a current board member of NAMI Stark County and the Canton Calvary Mission. During his tenure with Leadership Stark County, he was involved in several community outreach programs, including helping the Stark County Hunger Task Force with several projects.
Canton Drop Forge's mission to help improve the community runs deep through its long history. Since our founding in 1903 Canton Drop Forge has supported numerous local organizations and will continue to do so into the future.
REQUEST A QUOTE, TALK TO AN EXPERT