Forging Hammers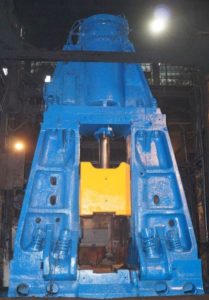 Our equipment capabilities include 13 hammers can produce forged parts both large and small in a variety of metals including carbon alloy, stainless steels, titanium and high-temperature alloys.
1-3,000 lb
1-5,000 lb
1-10,000 lb
1-14,000 lb
1-18,000 lb
3-20,000 lb
3-25,000 lb
2-35,000 lb
1200 Ton hydraulic Press used for trimming and open die processing.
Heat Treatment
Canton Drop Forge has continuous heat treat oil and polymer quench and temper lines and Nadcap-certified annealing, normalize and temper furnaces as well.
3-Continuous Type Normalize, Temper, or Anneal Furnaces
2-Continuous Type Hardening and Drawing Furnaces with Oil and Polymer Quench Tanks
2 Batch type, Nadcap approved normalizing and temper furnace
Learn more about Heat Treatment
Complete Die Sinking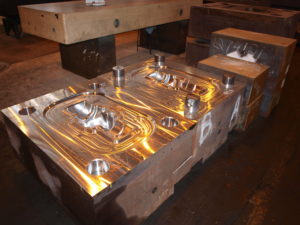 Precision in-house machining allowing full control over the die sinking process.
Canton Drop Forge operates four large CNC mills and several Vertical Turning Lathes for preparing complex forge tooling used in its manufacturing operations.
Canton Drop Forge has the capabilities to produce reliable closed-die forgings for high-performance applications. Contact us today to talk about your part needs and how we can complete your project on-time and within budget.