When looking for a potential steel forging company to partner with for your custom forging project, it's important to ask questions. A forging company has to be able to make your part on time, within budget, and create a professional environment for communication and collaboration. Here are the top five questions to ask a steel forging company before you partner with them on your next custom forging project.
What raw metal material does your forging company keep an inventory of?
Often, steel forging companies will order raw metal as needed for projects and not keep them on hand. This can be cost effective for the forging company but can slow the timeline of your project down significantly if raw materials need to be ordered. Certain industries can require time-sensitive timelines for forging projects and cannot afford delays due to out of stock alloys. Ensure that the forging company you partner with has a healthy stock of alloys and raw materials on a regular basis.
What steps of the forging process are outsourced?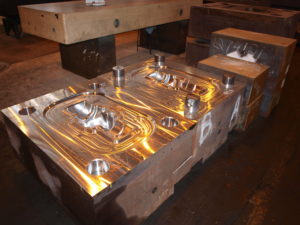 There are several steps during the forging process, and many times, it makes sense for certain parts of a project to be outsourced to another company. Outsourcing steps like machining, shipping, and packaging might be more cost effective, or the forging company has a strong partnership with another company to help get a project done quickly and within scope. When partnering with a steel forging company, be sure that they have a good reason for outsourcing any step of the forging process and why it makes more sense to do so rather than keep it in-house.
What is the process for shipping?
The shipping process often gets overlooked by forging companies because the project is finished and their part is over. However, shipping, packaging, and on-time delivery are essential, especially if it's a project with a strict timeline. Great steel forging companies know that a project is not truly done until the parts in the hands of their client. Make sure you know if the shipping process is kept in-house or outsourced and a detailed timeline of the process.
How are my custom forged parts tested?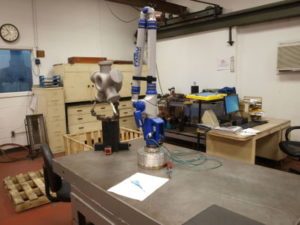 A large part of the forging process is testing pieces to ensure that they meet and exceed the standards of the client and can withstand harsh conditions. It's important that a steel forging company can explain their process for testing and give examples including Ultrasonic, Mag Particle and FPI. Quality assurance shouldn't be an afterthought of the steel forging company that you partner with and should always be at the forefront of the forging process.
How is my investment being protected during the forging process?
One of the most important questions to ask a potential forging partner is how they protect your project as a whole while it's in their hands. Because the project should be treated as a partnership, a good forging company would have a strict process in place with specific guidelines that not only protect the integrity of your project but maximize every dollar you invest. This includes (100 years of forging experience, vast array of markets and knowledge for critical applications, and full control and management of the entire forging process.
Canton Drop Forge has been a leader in the development and manufacturing of closed die forging for industries including Aerospace, Transportation, Power Generation, and several others. We are committed to becoming partners with our clients to help create the best forged part possible that exceeds all expectations, stays within budget, and is designed to exact specifications. Contact us today and get started on your custom forged project.
REQUEST A QUOTE, TALK TO AN EXPERT